Dentistry with Biolase
Dr. Vahe Vorperian utilizes a Waterlase Laser unit for several routine procedures performed at her office.
The Waterlase laser is a revolutionary new dental device that uses laser-energized water to that performs a variety of dental/periodontal procedures, including soft tissue (gum) debridement, biopsies, removal of hyperplastic tissue, treatment of gummy smile, removal of gum pigmentation.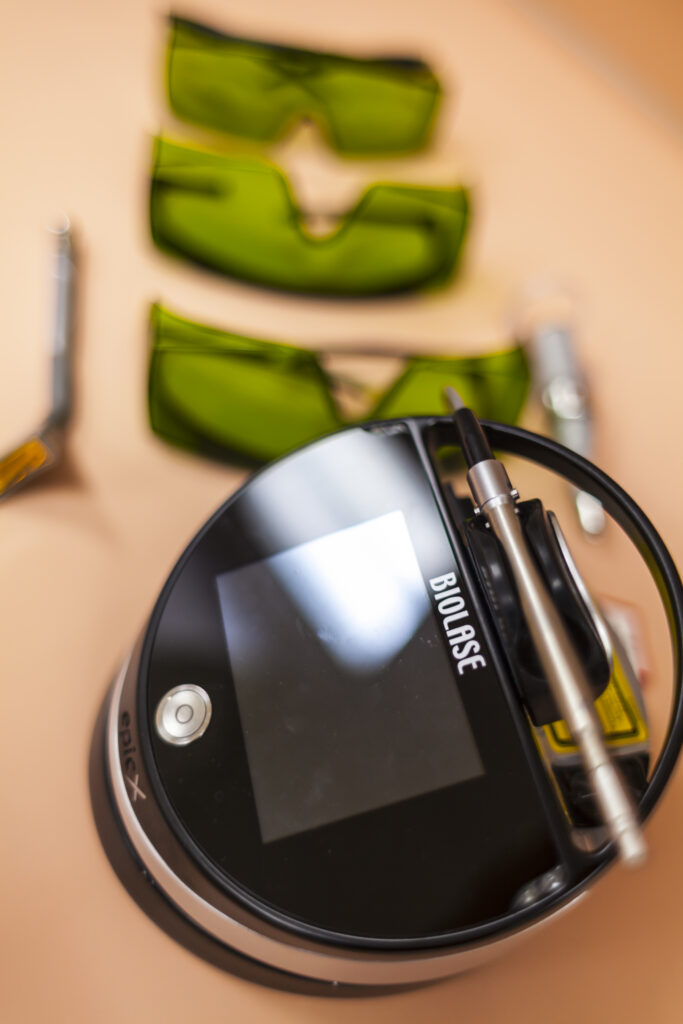 This new technology significantly improves patient comfort because it does not cause heat or vibration in the mouth, which helps to ease the pain and anxiety of patients who fear the vibration and high-pitched whine of traditional drills.