Cosmetic Dentistry
Reseda, Chatsworth, Tarzana, Northridge, Canoga Park and the Nearby Areas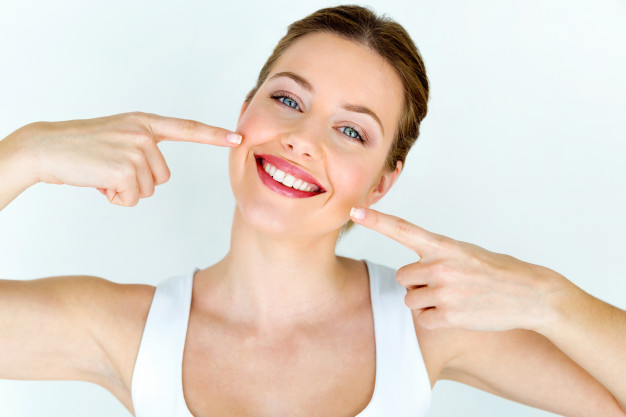 At Five Star Family Dental, we are committed to helping each patient achieve the healthy, attractive, and brilliant smiles they deserve. We offer a diverse variety of cosmetic procedures that can be used to address nearly any cosmetic concern, helping to restore your smile to stunning beauty with lifelike restorations that are built to last for years.
If you are unhappy with your smile, for any reason, we'd love to meet with you. Caring, dedicated, and effective, we are here to listen to your concerns and provide you with real solutions designed to create the smile of your dreams.
To schedule a free cosmetic dentistry consultation with Dr. Vorperian, please call our office at 818-342-1894 today. Located in Reseda, we provide personalized cosmetic services for men and women living in Reseda, Chatsworth, Tarzana, Northridge, Canoga Park, and all surrounding Los Angeles communities.
Common Cosmetic Dental Problems
Very few people are born with a "perfect" smile. Even fewer are able to maintain cosmetic perfection for a lifetime. Common issues that can be addressed through cosmetic dentistry include:
Tooth discoloration
Mottled or ribboned enamel
Chipped, cracked, or broken teeth
Crooked tooth presentation
Uneven tooth shapes or sizes
Gaps or small spaces between teeth
Missing teeth
Excessive gum tissue
These issues can make smiling feel awkward and may even lead to feeling self-conscious or uncomfortable in your own skin. This is incredibly unfortunate for a number of reasons.
Your smile is one of your most noticeable facial features and among the first things that people notice about you. A bright and friendly smile conveys a significant amount of information and can even influence how trustworthy and intelligent you are seen by others. What's more, studies have shown that a healthy-looking smile can impact your ability to secure employment and advance in the workplace, making a bright and attractive smile all the more important.
Of course, how you are viewed by others is not a compelling reason to improve your smile. Wanting to look and feel your best, however, is. If you have traditionally hidden your smile out of embarrassment or a dislike of its appearance, now may be the best time to take action – and it may not even be as comprehensive as you suspect. Utilizing advanced technology and techniques, Dr. Vorperian can often perform dazzling smile transformations with very little intervention. Call us today to learn about our cosmetic dentistry services and find out what we can do for you.
Our Cosmetic Dentistry Services
There are a number of cosmetic issues – from minor to more pronounced – that can detract from the appearance of your smile. Fortunately, for every possible cosmetic dental problem, there are often multiple cosmetic dentistry solutions.
Popular cosmetic services offered by Dr. Vorperian include:
Teeth Whitening. Tray tooth whitening enables you to brighten your smile in the comfort of your own home with customized application trays that reduce sensitivity while maximizing results
Dental Veneers. We offer MAC Veneers for traditional porcelain veneer treatment and Durathin Veneers as a no-prep alternative to Lumineers®, enabling us to address chipped and cracked enamel, spacing, size and presentation issues, and even severe discoloration caused by tetracycline and fluorosis
Dental Bonding. For damaged enamel, spacing and size issues, and teeth that have been chipped or broken, tooth bonding is a safe and cost-effective option for many patients
Enamel Contouring. Reshaping of tooth enamel allows Dr. Vorperian to standardize tooth shape and size, and to remove some of the ribboning and mottling caused by fluorosis and certain medications
Dental Crowns. Crowns protect teeth weakened by decay and infection. They can also be used with dental implants to replace missing teeth
Gum Lift. Reducing gum tissue can help teeth look longer and more attractive while eliminating the embarrassment of a gummy smile
Stop Hiding Your Smile CTA | Five Star Family Dental | Reseda, CA
General Dentistry Restorations with a Cosmetic Focus
In addition to strictly cosmetic treatments like dental veneers, some of our cosmetic services offer both functional and aesthetic benefits. For example, dental bonding and porcelain crowns are often used in general and restorative dentistry services. Similarly, our general dentistry treatments are designed with both form and function in mind, which is why we offer things like tooth-colored dental fillings and porcelain inlays and onlays for the treatment of tooth decay. Safer, stronger, and more attractive, our general dentistry services can be combined with cosmetic options for the complete transformation of your oral health and beauty.
What is a Smile Makeover?
Some cosmetic issues can be handled through stand-alone services. Others will require a more comprehensive approach. If there are multiple cosmetic issues detracting from your smile, a complete smile makeover may be the most rewarding option.
A smile makeover combines cosmetic, general, and restorative dental services to address all of the functional and aesthetic issues impacting your teeth and gums. This may include:
Porcelain Veneers
Dental Crowns
Dental Bonding
Dental Implants
Gum lift
Dental implants are the most reliable form of tooth replacement. They can be placed individually to support a single dental crown or in specific combinations for use with dental bridges or dentures. During your free cosmetic dentistry consultation, Dr. Vorperian can help you determine which option will best meet your needs.
Financing Cosmetic Dentistry
It is impossible to put a price on having a healthy and attractive smile, but there are, of course, costs related to obtaining one. Because we do not believe health and beauty should be exclusive, we are pleased to offer a range of financing options that help make our services affordable for everyone.
Some restorative services will be covered by insurance. We are in-network for some PPO plans. Please check with your administrator to see if we are part of yours. When appropriate, we will fill out and submit all insurance paperwork.
For cosmetic treatments that are not covered by insurance, we accept cash, check, and most major credit cards. If these are not options for you, we also work with:
CareCredit® a healthcare financing option with plans including 0% APR and low, fixed monthly payments
Lending Club a peer to peer fining option with several payment plans including promotional no interest plans and APRs based on your credit
During your free consultation at our Glendale office, we can discuss payment options to help you determine which will best meet your specific needs.
Why Choose Five Star Family Dental?
Dr. Vorperian is a caring, experienced, and thoughtful cosmetic dentist who truly cares about the health and happiness of each patient he sees. Offering the latest technology in a comfortable and clean environment, Dr. Vorperian strives to ensure the patient experience, from start to finish, is rewarding.
Digital impressions, computer imaging, and high-tech smile planning are all part of our cosmetic dentistry smile analysis process, helping to make sure that those services you receive meet your needs and desires now and well into the future. For nervous patients, we offer sedation services that help produce feelings of relaxation and calm, enabling even the most anxious patient to receive the care they deserve without any discomfort. Our highly trained and considerate staff are available to answer any questions you may have and to guarantee that your experience is one that you will remember.
Please take a moment to browse through our many patient testimonials to learn firsthand what we have helped others achieve through our complete dedication to patient safety and satisfaction.
Contact Five Star Family Dental
To schedule your free cosmetic dentistry consultation, please call our Reseda office at 818-342-1894 today. Dr. Vorperian and the staff at Five Star Dental welcome patients from Reseda, Chatsworth, Tarzana, Northridge, Canoga Park and the Nearby Areas.