About Five Star Dental
Reseda, Chatsworth, Tarzana, Northridge, Canoga Park and the Nearby Areas
Reseda Cosmetic Dentists, Dr. Vahe Vorperian at Five Star Dental are committed to providing the finest and most current dental care available in a relaxed, comfortable environment.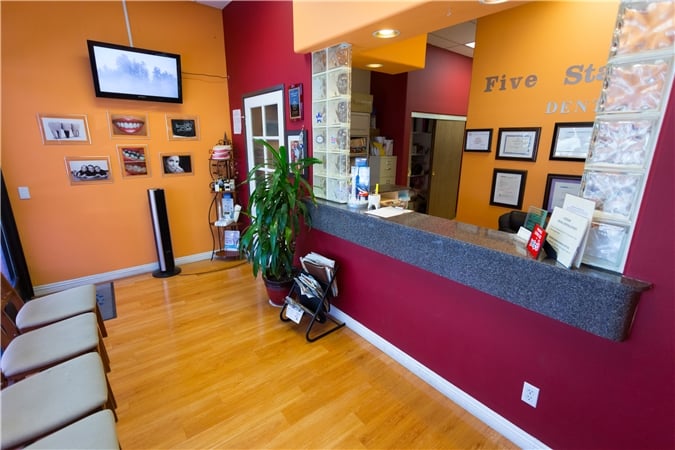 We work hard to build long-term relationships with our patients. We treat you like a family member because you are one–a part of our extended dental family. We have been treating patients in the valley since 2012 at our current location in Reseda.
Five Star Dental and Dr. Vorperian 
Our Dentists and Staff
When you are looking for the right dental practice for you, it all starts with the dentist. Dr. Vorperian have extensive training above and beyond that required for certification and maintenance. He has all the advanced training in cosmetic and restorative procedures, as well as specialty services such as Implants.
Treatment: Dr. Vahe Vorperian has honed his training with extensive experience, having successfully placed several thousand cosmetic restorations. The quality of his restorations speaks for itself in our Before and After gallery, and he stands the quality of his work much longer than any other dentist in the area.
Our friendly support team helps Dr. Vorperian achieve his outstanding quality dental work with his committed, expert assistance. They are committed to dental care and committed to our patients. We have five team members who have ten years or more experience. That experience translates into efficiency, quality, and long-term relationships with your dental health professionals.
Our Advanced Dental Technology
Dr. Vahe Vorperian and his staff are also able to achieve great work because they work with some of the greatest tools available for dentists, including:
Cone beam scanner for 3D surgical planning for dental implants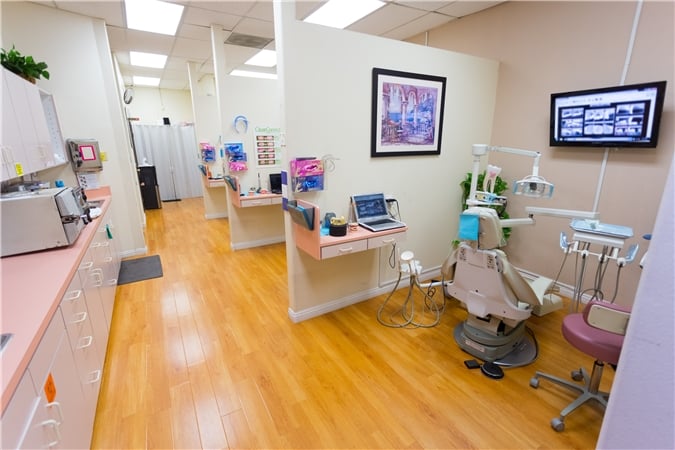 Soft tissue laser for cosmetic gum contouring and periodontal treatment
Advanced materials for long-lasting metal and mercury-free restorations
Digital x-rays
This is not just high-tech office dressing. Our training and experience with this technology also ensures we wield it expertly to ensure you get the highest quality care modern dentistry can offer.
Your Experience
At Five Star Dental, we are committed to ensuring you get not only the best quality dental care, but the best quality dental experience.
Comfort: Our elegant and relaxing office has soothing Music, drinks, and snacks. Every treatment room has a TV, and wax hand treatments really make a difference in your comfort and relaxation. We also offer oral sedation and nitrous oxide.
Convenience: We offer appointments as early as 8 a.m. to make it easier to fit treatment into your busy schedule. We also have an outstanding network of dental specialists just in case you need a referral for specialized services.
Affordability: We offer no-charge consultations for cosmetic patients. We accept dental insurance and offer insurance assistance so you can obtain maximum benefit from dental and medical insurance. And when necessary we offer multiple financing options so you can afford the care you need or desire.
All these benefits make Five Star Family the best dental practice in the valley, for patients in Reseda, CA.
We also serve patients from Chatsworth, Tarzana, Northridge, Canoga Park and the surrounding communities. We hope to see you soon.
Please contact us today for a free cosmetic consultation, or to schedule an appointment.